Insurewise celebrates its 25th anniversary year in 2018.  The doors first opened for business on 1st June 1993 from the humble beginnings of an office at home.  Since then, the organisation has grown from strength to strength providing a professional, personal and friendly service to their clients.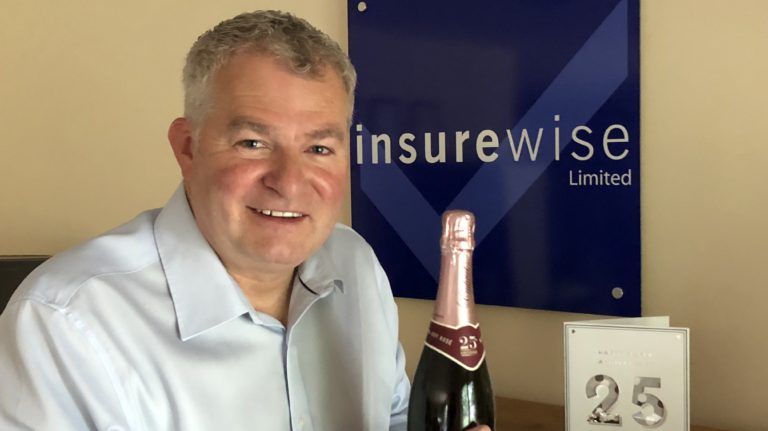 Neil McCulloch, Insurewise's Managing Director, said "How times have changed since 1993!  The growth in the use of the internet, mobile communications and the way  people research and purchase their policies is totally different to when we first opened our doors for business.  In the early days, communications with clients was primarily undertaken over a landline phone or in writing via the post or fax if it was more urgent.  It would typically take days to put a policy on cover rather than just a few minutes in today's market.
The marked increase of direct, online providers provided greater competition for the traditional insurance providers putting greater pressure on price rather than experience, appropriate cover and the personal service provided by high street brokers.
At Insurewise, we continue to provide value for money and have access to a portfolio of insurance providers, including London markets, to help our clients buy the most appropriate policy for their needs at the best possible price to protect the things that are most important to them if things go wrong and they need to make a claim."
We believe that is why Insurewise has been so successful, celebrating 25 years in business with many long-standing clients who recommend our services to their clients, friends and relatives."
The Insurewise team are based at their offices in Peterborough, Cambridgeshire.  If you would like to contact them about your insurance needs, phone (01733) 325555 or email sales@insurewise.co.uk
Office opening hours: 9am – 5pm Monday to Friday (excluding public holidays)