Statistics demonstrate that October is the most hazardous month of the year for road traffic accidents. With the nights drawing in combined with wet weather on the horizon, it's important that everyone takes more care on the road than usual.
The UK enjoyed – or endured – one of the hottest summers on record in 2018.  The gritter lorries usually only seen during the winter months were out on the roads during the summer to deal with the hot, sticky tarmac.
The forecasted rain this month could make roads slippery as a result of the heatwave, meaning motorists should be extra careful on the road.  This, combined with the limited money available to repair potholes and other damage to the road, means that motorists need to be extra vigilant, particularly in the rain.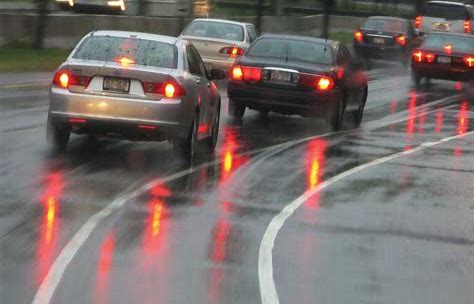 Motorists should slow down and drive with care on roads that are wet after the heatwave.  During prolonged hot weather the bitumen in the road surface becomes more mobile and can "bleed" through the surface, making it more slippery and less skid proof resistant.
Dry roads typically have a build-up of rubber and oil particles. When it rains, these substances can mix with water and create a greasy layer on the surface which can become very slippery.
It's more important than ever to drive carefully and make sure that your tyres are in good condition.  Just like the freezing and icy winter weather, high temperatures in the summer underline how important it is to take care on the road.