The streets of Werrington Village, Peterborough –  Insurewise's base –  came "alive" on Saturday 22nd June, as the local community celebrated the 50th anniversary of the Werrington Carnival with a glittering "golden" theme.
Insurewise supported this annual event taking the lead in the Carnival Parade around the streets of Werrington followed by the Carnival Queen, Peterborough's own Scottish pipe band and children and adults dressed in the golden theme.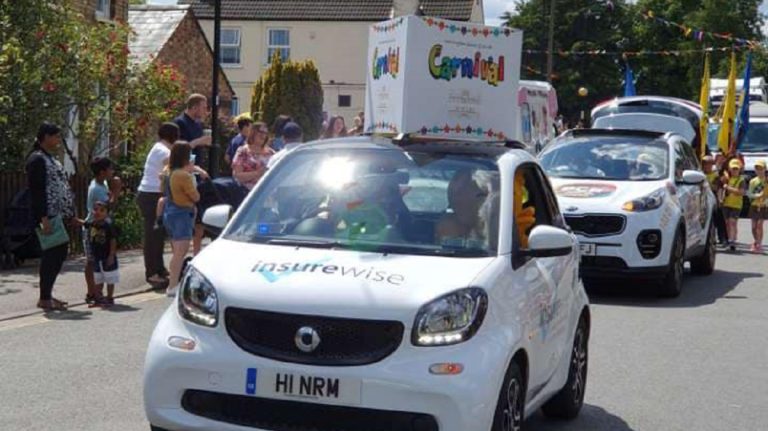 Neil McCulloch, MD, said "It's important that businesses support their local area as this helps to stimulate community wellbeing and economic growth.  When I was a young boy, I took part in the carnival street parade and I still have happy memories of the day of the community spirit and support as we walked along the route as people waved and cheered as we passed by. I was proud that in its 50th year, the family tradition has continued with two of my sons taking part in the parade this year creating memories for them share with in the future."
The Carnival started from humble beginnings in 1969 with just the Werrington Scouts and Guides taking part, growing into a huge community event which draws people from across the city and beyond.  The event is organised by the village's Scouts and Guides together with a group of volunteers.
Organiser, Paul Smedley said "This year was bigger and better than ever.  The sun shone on us all day and the event was topped off with a Lancaster flypast which really made our 50th anniversary a day to remember for years to come."
Here are some more photo memories of the day.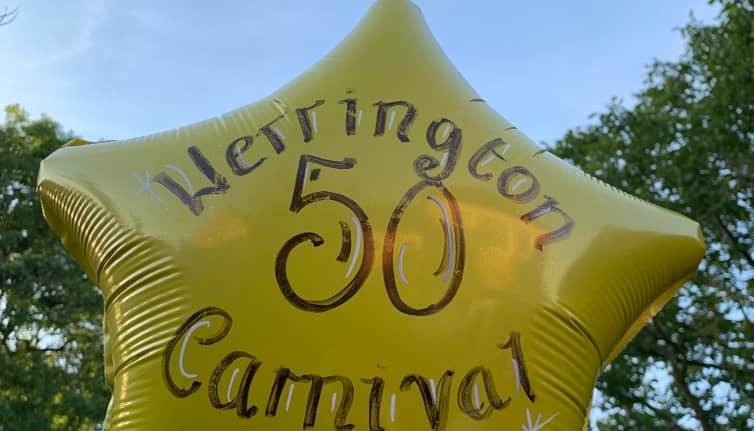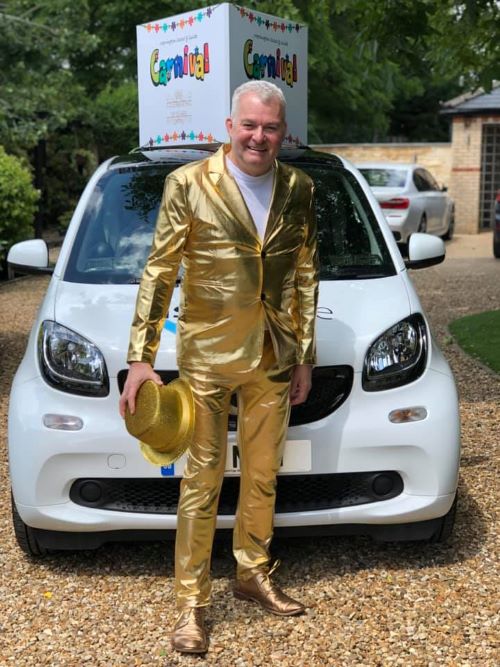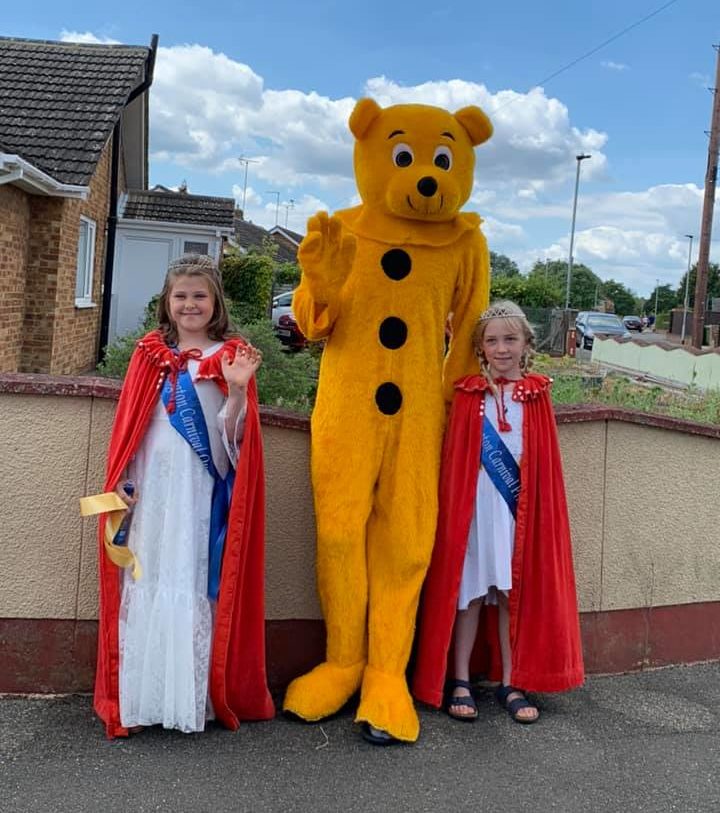 The Insurewise "Golden" Bear with the Carnival Queen and her attendant.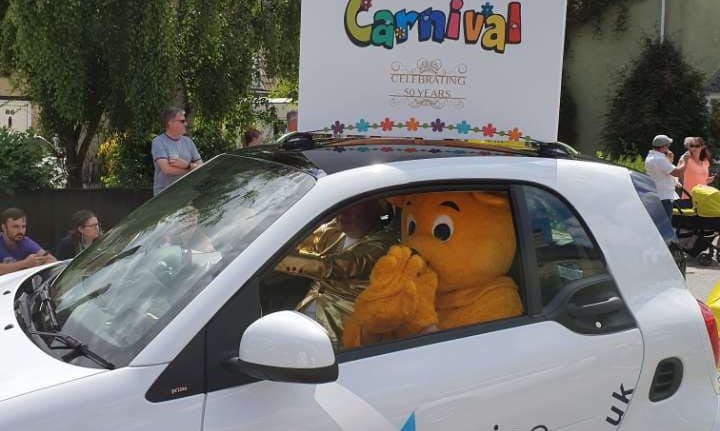 The "Golden" bear waves as he drives by Insurewise's offices.