Insurewise is pleased to announce that it is continuing its sponsorship of the City of Peterborough Hockey Club (CoPHC) Men's 1st XI team for the 2019/20 season.  Since the 2017/18 season,  the team has gone from strength to strength enjoying 2 very successful seasons against tough opposition.
During the 2019/20 season, Insurewise will also sponsor the CoPHC Man of the Match Award – presented to the player who has been outstanding on the pitch during the previous month.
We will update this page throughout the season bringing you the results and winner of the Insurewise Player of the Month award.
Player of the Month Award Winner
Player of the Month: September 2019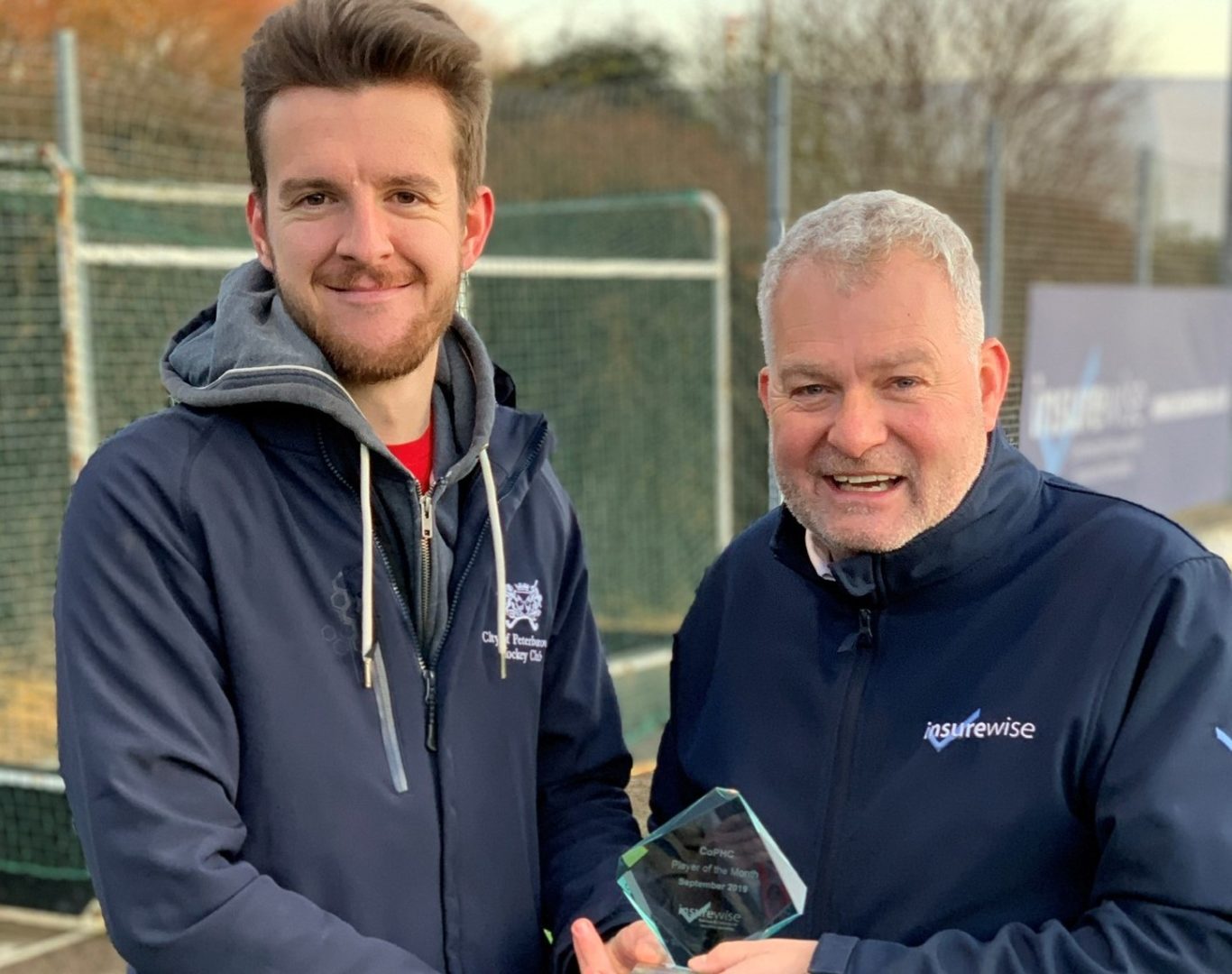 Player of the Month: October 2019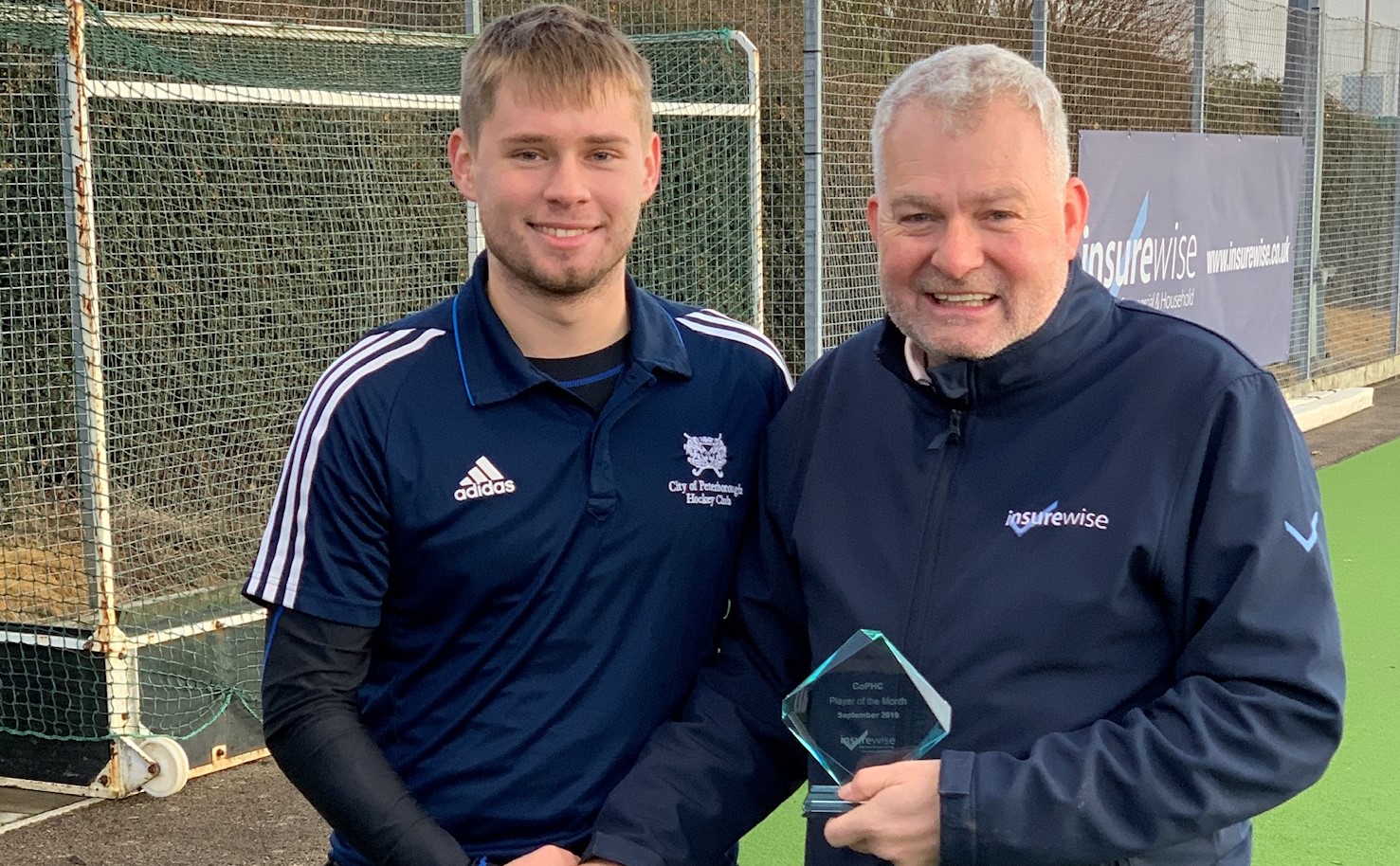 Player of the Month: November 2019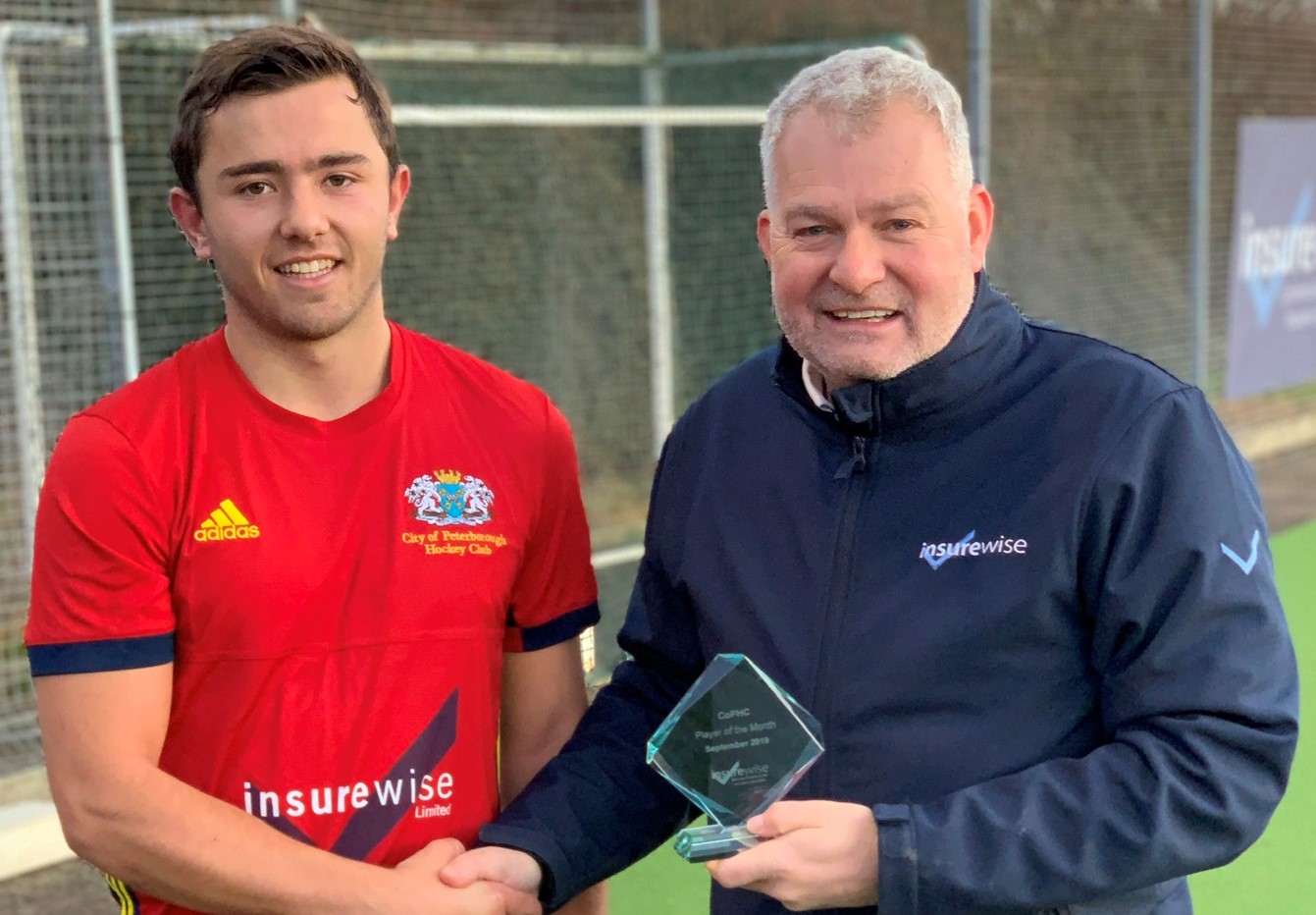 Dan Salmon receives the Insurewise Player of the Month Award November 2019 from MD, Neil McCulloch
Player of the Month: February 2020
Fixtures for the 2019/20 season 
September 2019
29th  (Away) University of Birmingham 6 vs 3 CoPHC
October 2019
6th (Away) Cardiff & Met 3 vs 2 CoPHC
13th (Home) CoPHC 2 vs 2 University of Nottingham
20th (Away) Durham Men's 1st XI 3 x 2 CoPHC
26th (Home) CoPHC 2 vs 1 Sheffield Hallam
November 2019
10th (Away) Loughborough Students 4 vs 2 CoPHC
17th (Home) CoPHC 0 vs 6 University of Durham
23rd (Away) Sheffield Hallam 2 vs 1 CoPHC
December 2019
1st (Home) CoPHC 0 vs 4 Olton & West Warwicks
8th (Away) Leeds 2 vs 2 CoPHC
February 2020
1st (Home) CoPHC 2 vs 5 Loughborough Students
9th (Away) Olton & West Warwicks vs CoPHC Postponed/Cancelled
16th (Home) CoPHC 4 vs 5 Bowdon
23rd (Away) University of Nottingham vs CoPHC
29th (Home) CoPHC 8 vs 1 Leeds
March 2020
8th (Home) CoPHC 4 vs 5 Cardiff & Met
15th (Away) Bowdon vs CoPHC  Cancelled
22nd (Home) CoPHC vs University of Birmingham  Cancelled