Our intrepid team member, Sarah Willis, was due to take on a new challenge this year; backpacking in Canada across the Banff Highline in the Rockies.
However, like many people, due to Covid-19  her plans had to change.  Instead, Sarah decided to take on the 192 mile Coast to Coast walk from St Bees in Cumbria to Robin Hood's Bay in Whitby.
Like previous challenges of this nature, Sarah prepared for the trip with lots of walks in different terrains and overnight camping in all kinds of weather.
Here's an overview of her journey.  Enjoy!
Day 1 
I'm kitted up and ready to go.  All my gear, clothes, food and overnight accommodation are packed in my bag. The journey takes me through 3 National Parks, so I should see some stunning views.  I hope the weather is kind to me.  Wish me luck!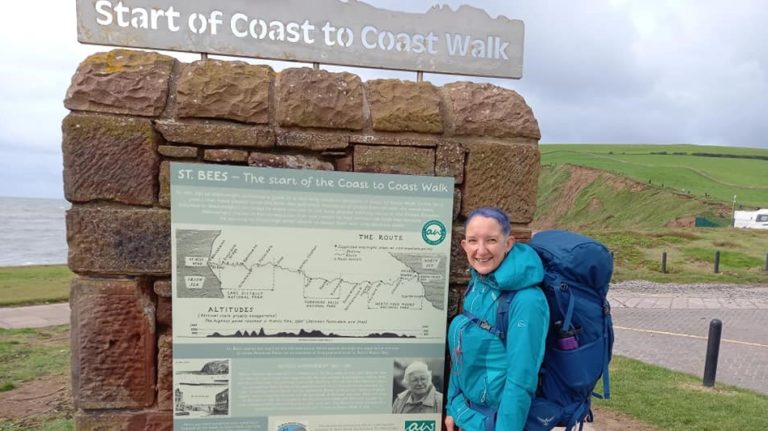 The journey begins!