Merry Christmas 2020 from us all at Insurewise.
The Insurewise Team have put together a short Christmas video message.  Click here to take a peek.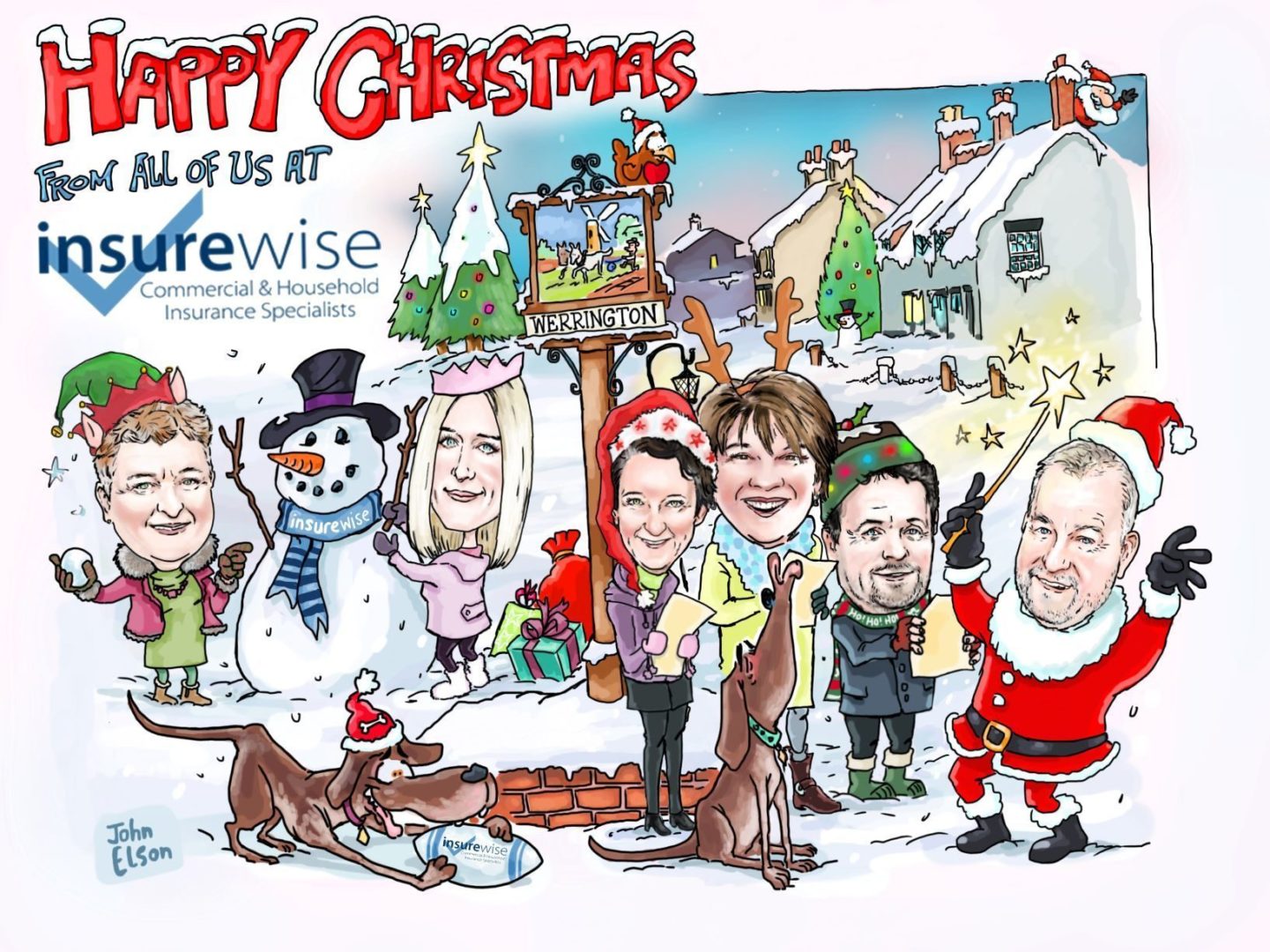 Christmas wishes from the Insurewise team. l-r Jackie, Vicky, Sarah, Mandy, Bill, Neil
For a bit of fun we've created a jigsaw puzzle using the Christmas image above.  Can you beat the jigsaw master?  Neil McCulloch, Managing Director at Insurewise complete the jigsaw puzzle in just 4 minutes and 50 seconds.  Can you beat this time?
Click here and complete the jigsaw.  Once once you've completed the puzzle, email neil@insurewise.co.uk with your name and the time it took you to complete the jigsaw. There's no prize for the best time.  This is just for fun!  Good Luck
Insurewise Christmas Opening Times
We are taking a well-earned break over the Festive and New Year period to spend time with family and friends.  Our office will be closed between 12 noon on Thursday 24th December 2020 and re-opens for business at 9am on Tuesday 5th January 2021.
Emergency service over the Christmas and New Year period
If you need to contact us in an emergency please call us on 01733 325555 where a member of our team will be on hand to help you.