It's great that things are returning to some form of normality with people returning to their workplace, travelling to visit friends and relatives and even enjoying a long-awaited holiday away from home.
One of the "positive" things that came out of the lockdown periods was a 20%+ reduction in burglaries.  However, now that things are relaxing and people are staying away from home for longer period, it's important that everyone remembers to make sure their property is safe and secure when they go out.
Here are some simple tips that we suggest you put in place, particularly if you are planning to stay away from home for any period of time:
Secure your doors
Don't help a burglar stroll in through the front door   Check all your external doors to make sure they are locked shut before you leave the property.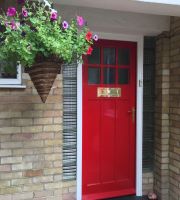 If your door has a letter box, make sure that someone can't reach through it to unlock the door.  You can fit a guard that will allow your mail to be posted, but restrict hands from reaching through to the lock.
Many people are boosting the security and fixing a video doorbell. You could also upgrade to smart locks and install a deadbolt or strike plate to your door.
Lock the windows
Doors and windows are the most common entry points for burglars. Unfortunately, standard manufacturer latches on windows aren't always effective and aren't up to the job.  If you don't like the looks of your window latches, enhance your security with or key-locking levers.
Your could also reinforce the glass with window security film, install window or glass-break sensors, add window bars and plant prickly bushes under windows to deter burglars.
Light up your garden
Vandals, burglars, and other criminals don't like to be in the spotlight. You can deter unwanted guests by upgrading your outdoor lighting such as placing lights around your front and back garden, along pathways and near the garage and other outbuildings.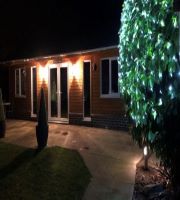 Other things you may wish to consider include motion-activated lights, install solar-powered lights and put your outdoor lights on a timer.
Don't forget to secure your garage
Garages are becoming more popular an entry point for criminals. Even if they aren't adjoined to your house, burglars know people store valuable items in their garages including cycles, power tools and other expensive equipment.  Make it a habit to lock all doors to the garage, both interior and exterior.
If you have a garage door opening device, make sure you keep it safe and secure in the house. That way a burglar can't grab it out of your car.  If you use a security code to open the garage, make sure you keep it secret and never enter it in front of delivery drivers, tradespeople etc
Other things you may to consider include upgrading to a smart garage door opening, covering windows to hide items inside, secure garage doors with additional locks and use smart devices to ensure your garage doors aren't left open.
Home security systems
It is always advisable to have some form security system in your home.  There are lots of home security systems available to fit all kinds of budgets including home kits you can install yourself to high specification alarm systems with advanced capabilities
Don't ignore your outdoor space
Don't neglect the rest of your home's exterior.  It is best practice to make sure things are locked up tight: use these best practices to keep things locked up tight.  Always put away stools and ladders, lock gates, sheds and other outdoor buildings and don't tempt thieves by leaving expensive goods on display in your garden
Add security cameras
You've probably seen headlines about burglars being foiled by security camera footage. This is one home security solution that works as both a deterrent and a means to get justice.  You can install security cameras that are part of a complete home security system or stand alone.
These may include motion detectors, night vision cameras, two-way talk doorbells that you can operate remotely no matter where you are in the world.
Get a safe
Installing a safe is an ideal way to protect your valuable belongings. Always make sure that valuables such as jewellery, cash and vital documents are stored away safely. You want a safe that is fire-resistant, waterproof, and heavy enough that a thief can't walk away with it.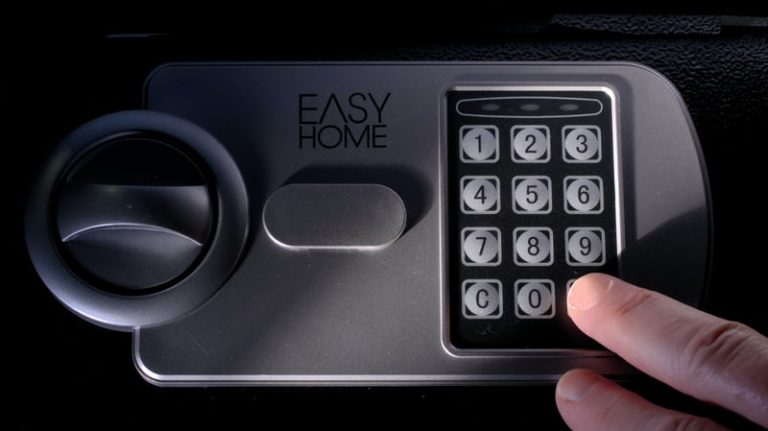 Look for a safe with redundant locks (that's two locks on one safe), is the right size for the valuables you want to protect and decide whether you want a portable safe or one that is anchored securely in place.
And finally…
Deciding how to secure your home doesn't have to be a chore.
Identify which strategies are most important to you and make a plan to add the rest later. Being aware of potential security risks and taking action early is the best way to keep your home and valuables safe.
Stay safe and stay secure
The Insurewise Team