Our Senior Administrator, Sarah Willis, has, once again, spent her summer break on her feet enjoying one of her favourite pastimes hiking.  In July, Sarah took a stroll across The Dales Way.  Here is the summary of her 80 mile summer stroll.
"I've just finished my first backpacking trip of 2021 – The Dales Way which is just under 80 miles from Ilkley in Yorkshire, to Bowness-on-Windermere in Cumbria. This took me four and a half days through some lovely (and often very wet) countryside.
On the first day I travelled by train to Ilkley near Leeds to start the trek, and walked 18 miles, mainly following the River Wharfe through the Bolton Abbey Estate and on past Grassington, where I wild-camped on an area of moorland. A quite spectacular thunder and lightning storm passed close by during the night, but luckily the heavy rain stopped by the next morning.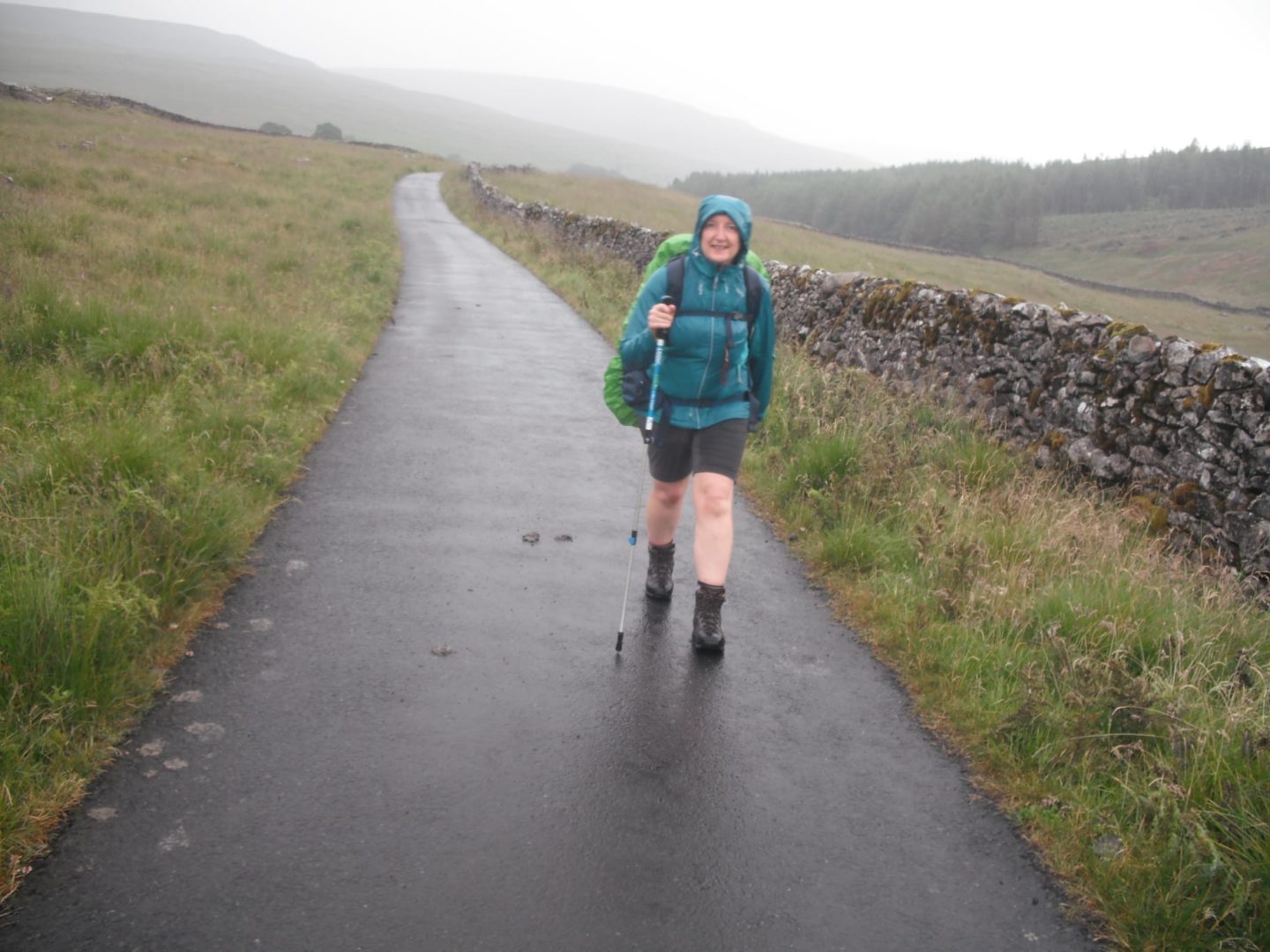 Day two started with some sunshine and I continued following the Wharfedale valley through Kettlewell, past Buckden, and on over moorland for 19 miles to a pine forest wild-camp. The afternoon and evening turned wet again, and this time the rain carried on into the next day, but I had good waterproofs and a rain-cover for my backpack so it wasn't a huge problem other than to make the many stiles over walls slippery!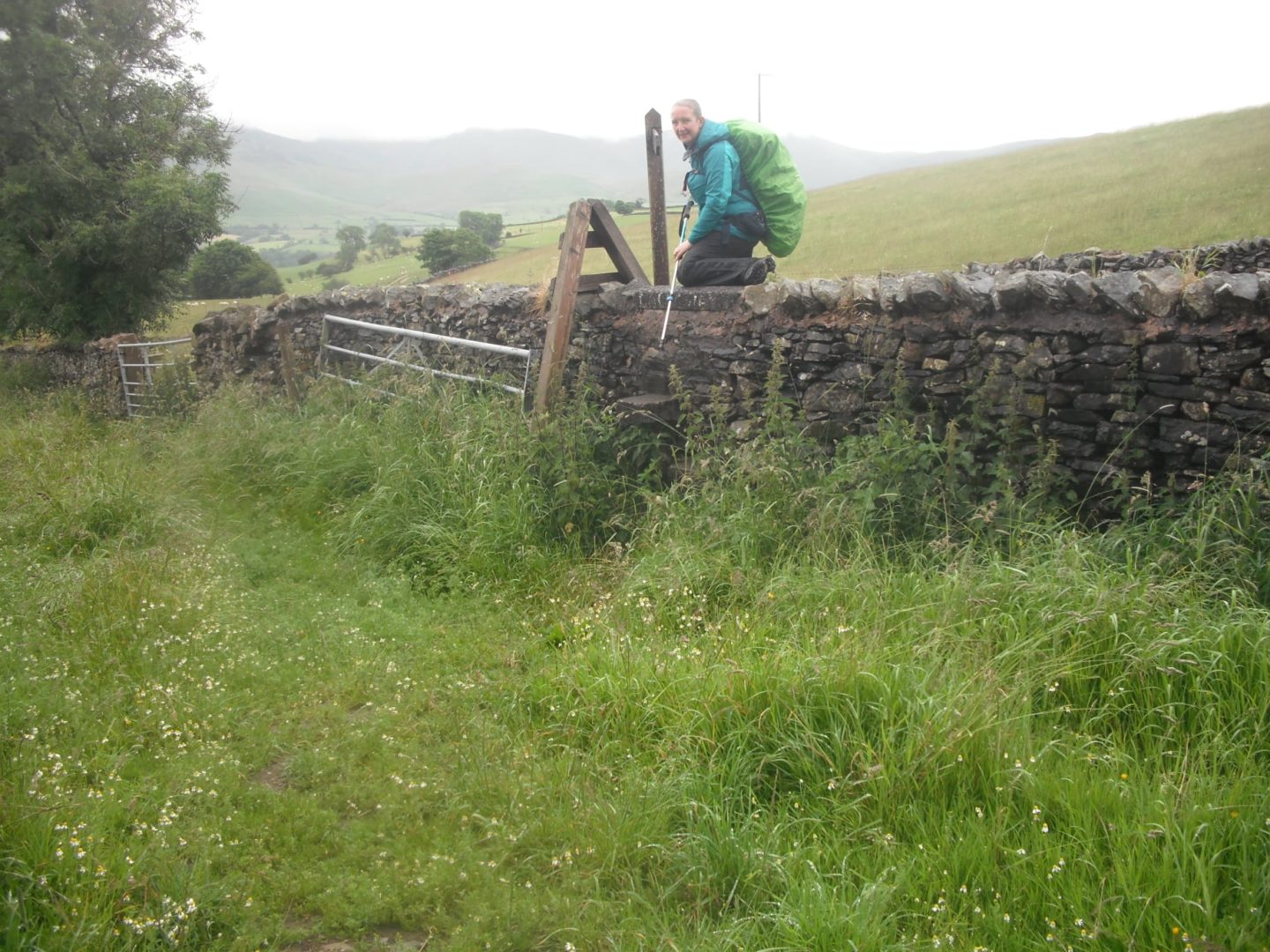 The third day went onto higher ground, temporarily leaving the official Dales Way route to see Ribblehead Viaduct and follow a couple of miles of the Yorkshire 3 Peaks path. I wild-camped again on a beautiful sunny hillside overlooking Sedbergh, and everything finally dried out.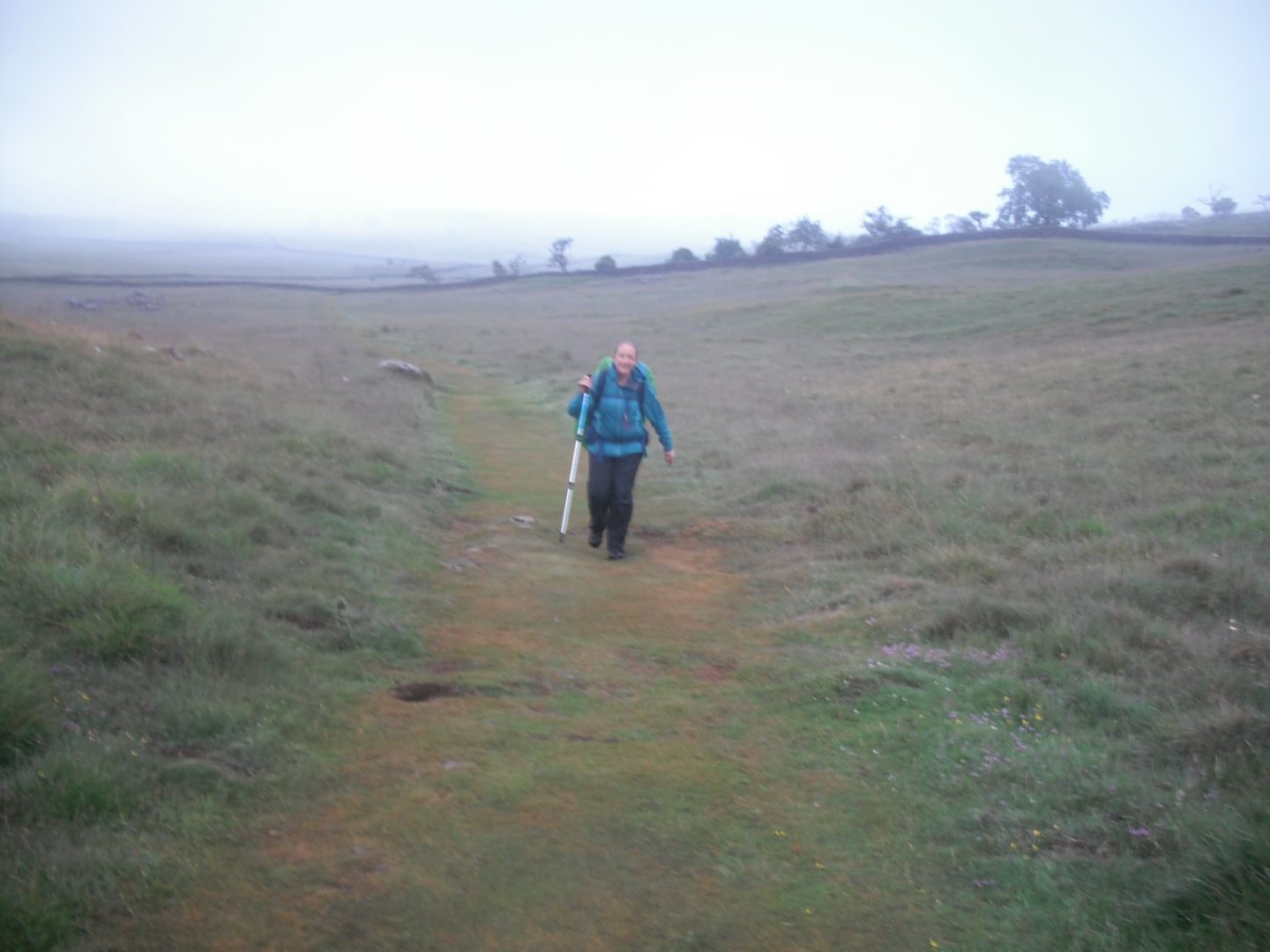 The last of the long days passed over the M6 and into Cumbria. This area was mostly farmland and I chose to camp in the garden at an old mill offering basic facilities for hikers for just a few pounds. Again, it was a warm sunny afternoon and evening, although the midges were out in force and I was glad of the insect repellent I took with me!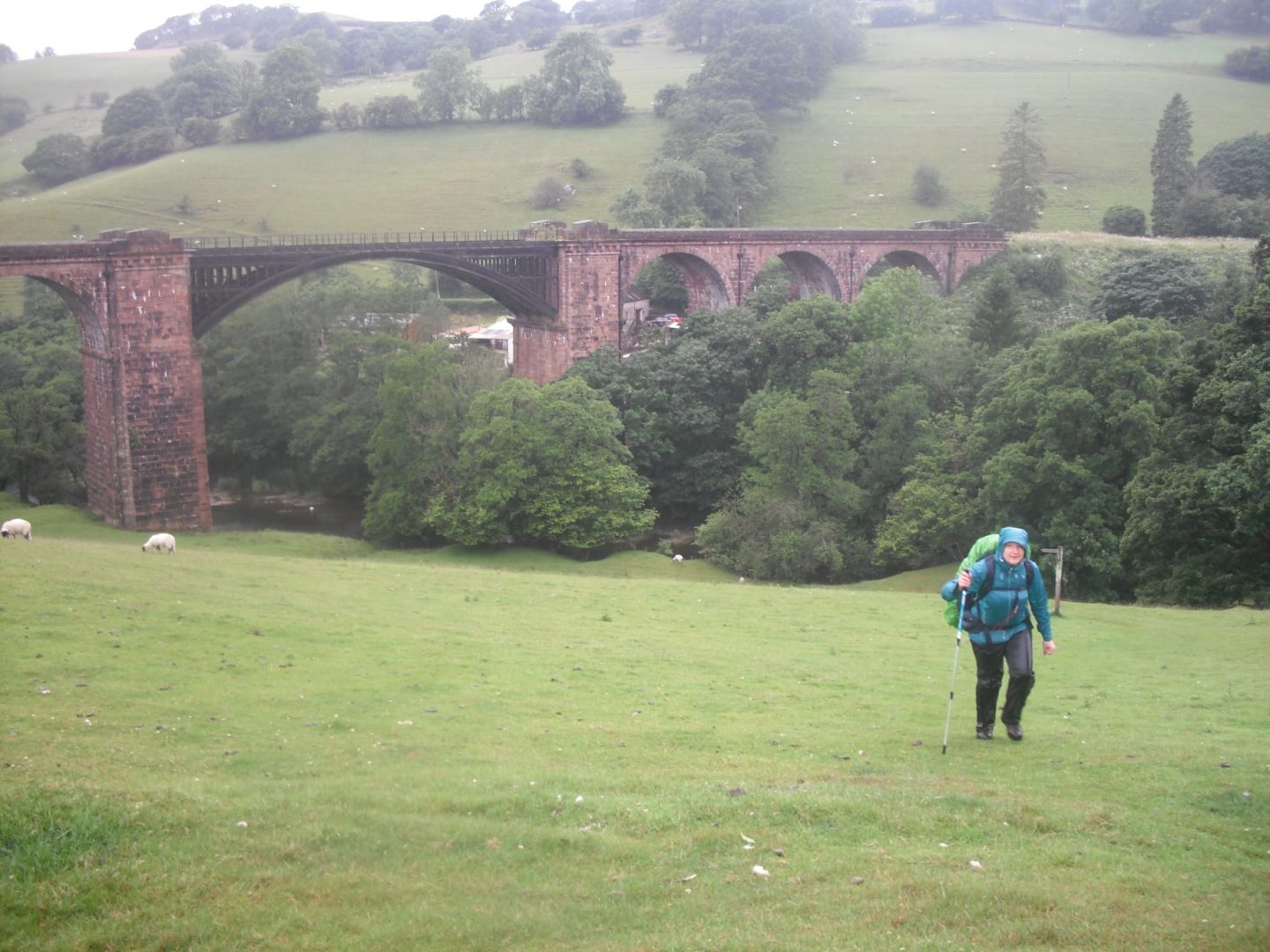 Finally, with the end in sight and only about ten miles left to go on the last morning, I followed steeper paths with the Lake District fells looming and descended into Bowness-on-Windermere. It was a scorching day, and I celebrated with a nice meal at the Royal Oak Inn in Bowness, before getting a taxi to a smart camping and caravanning club for a night of relative luxury, before catching the train home the next day.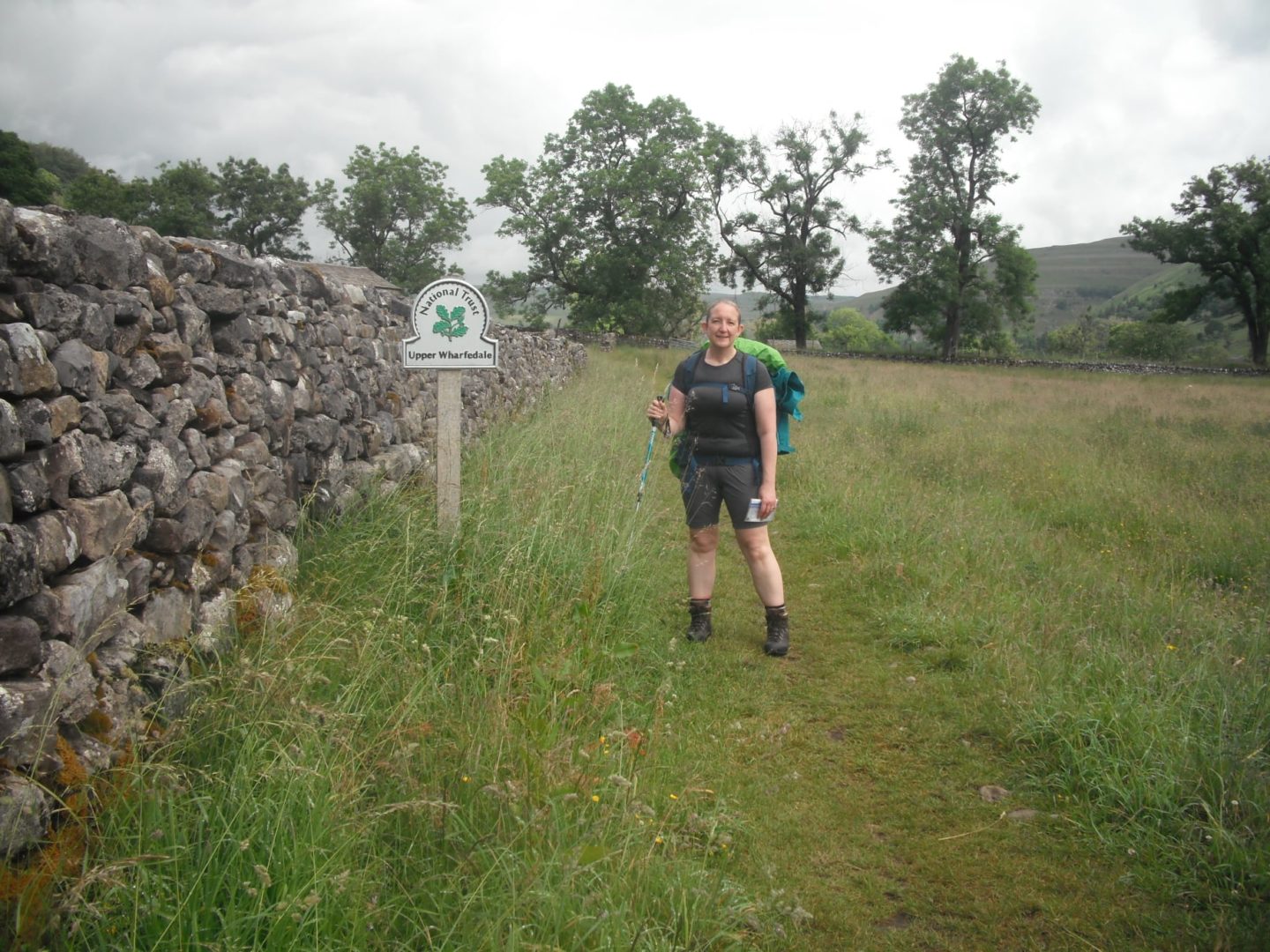 Roll on the next adventure – the Cleveland Way in September."
Sarah Willis, Senior Administrator